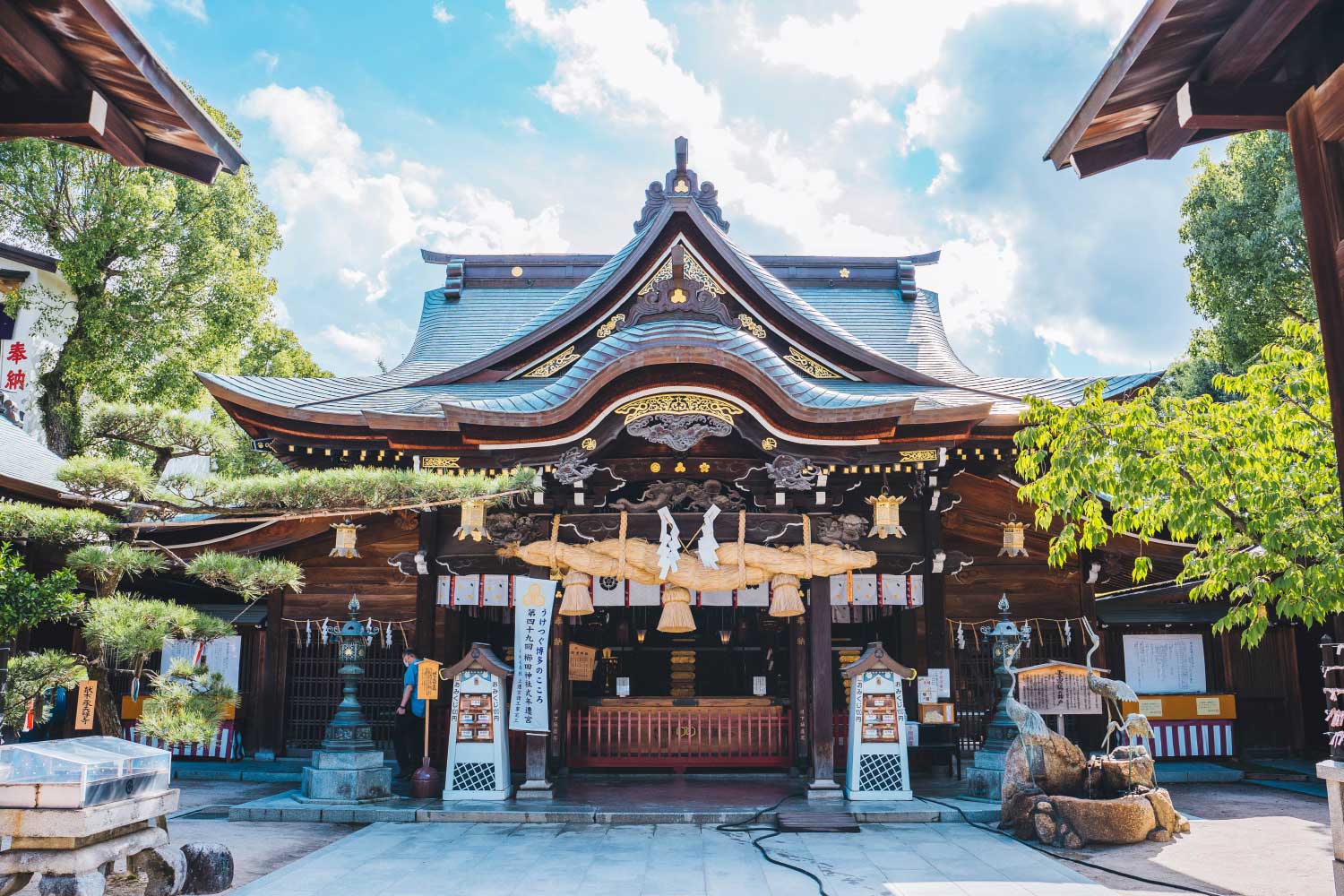 Kushida Shrine (1 min walk)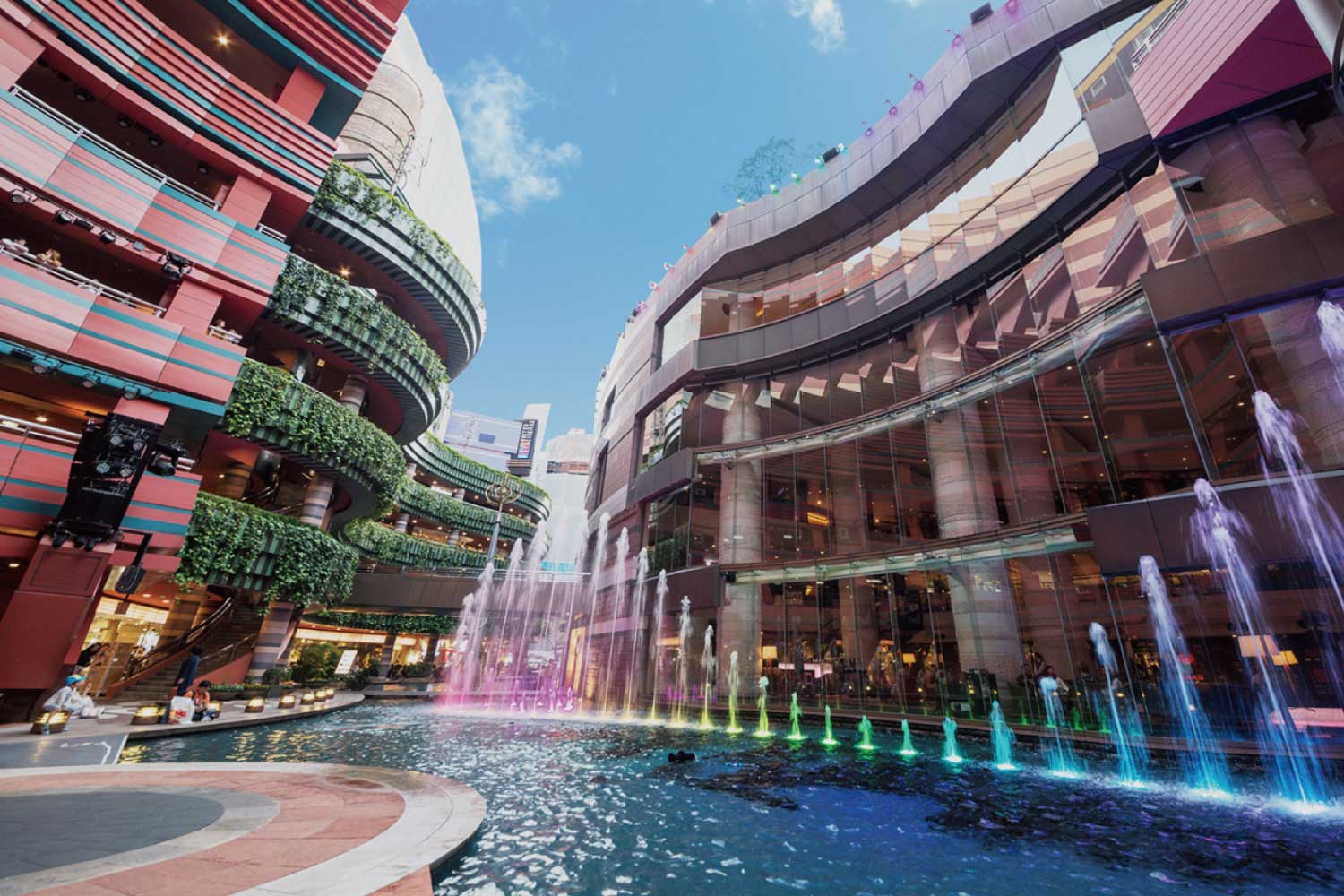 CANAL CITY HAKATA (3 min walk)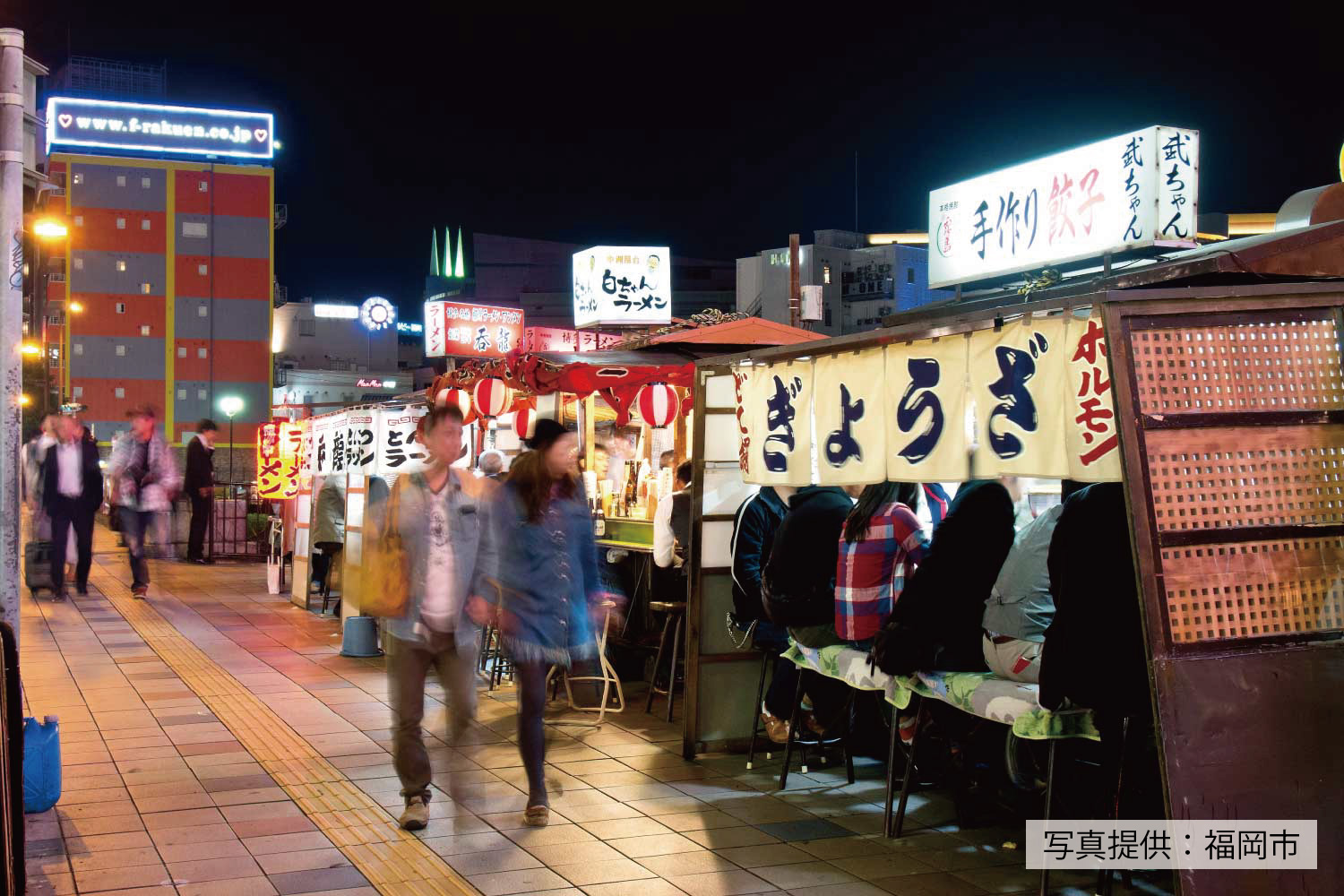 Nakasu Yatai (Food Stalls)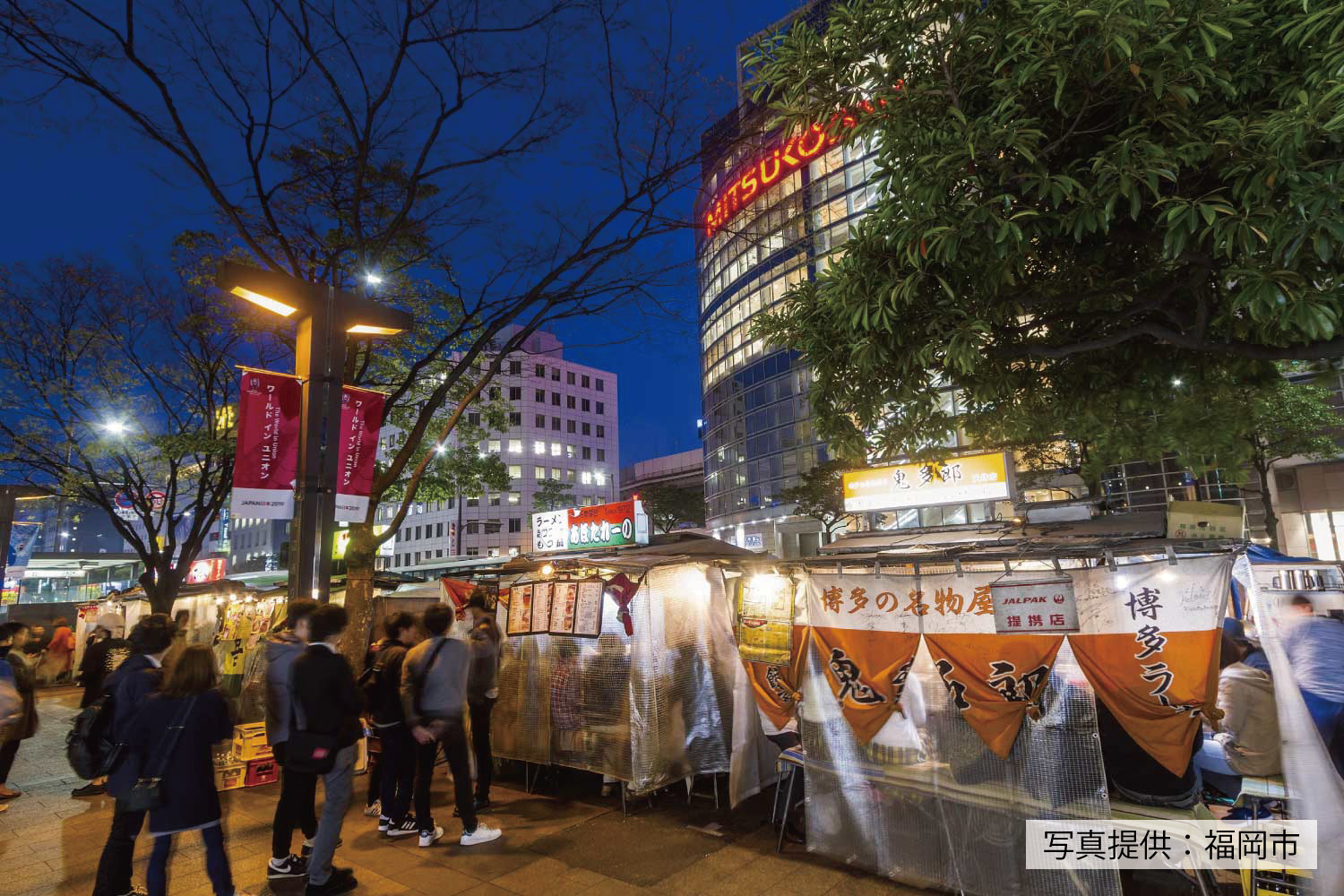 Tenjin Yatai (Food Stalls)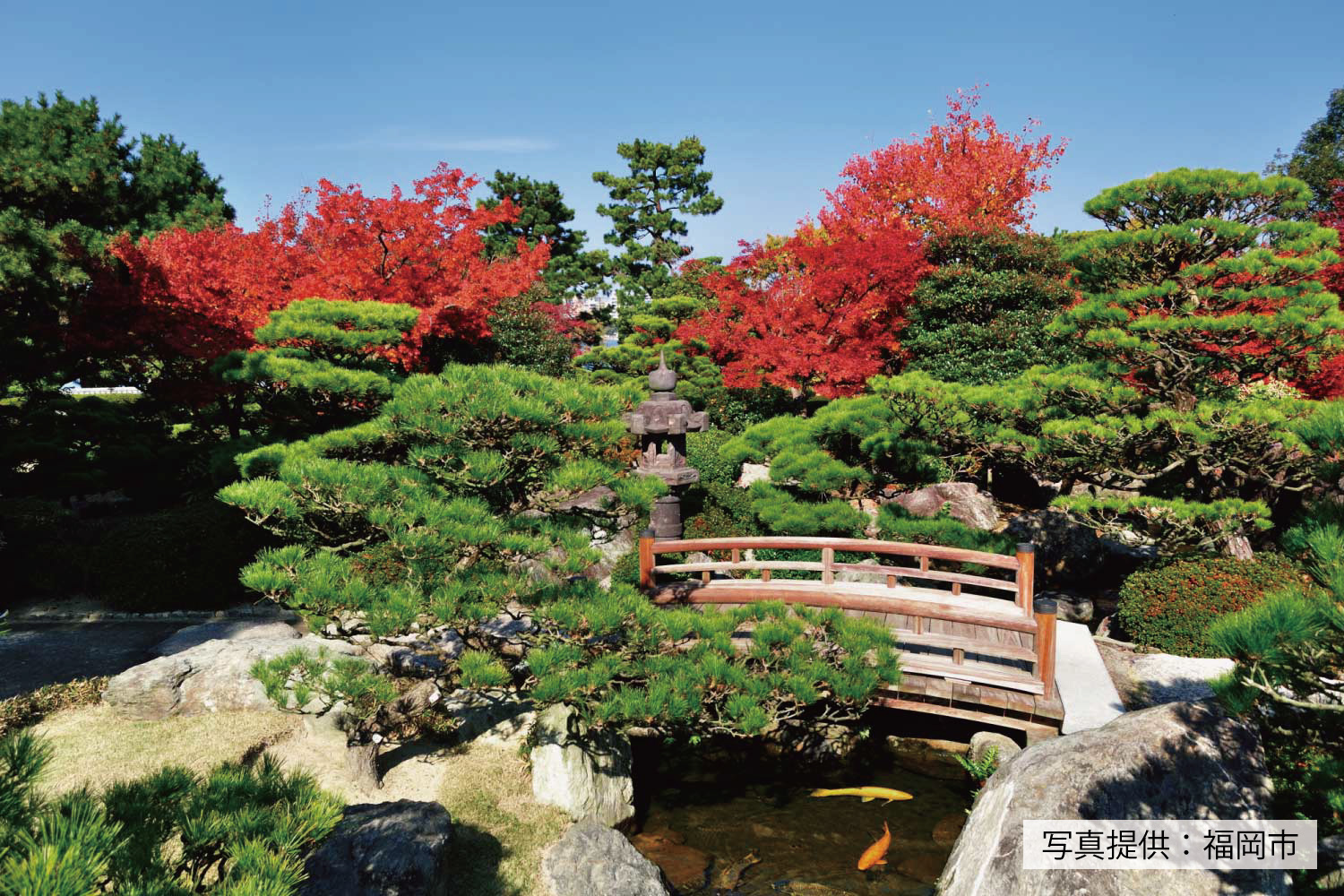 Ohori Park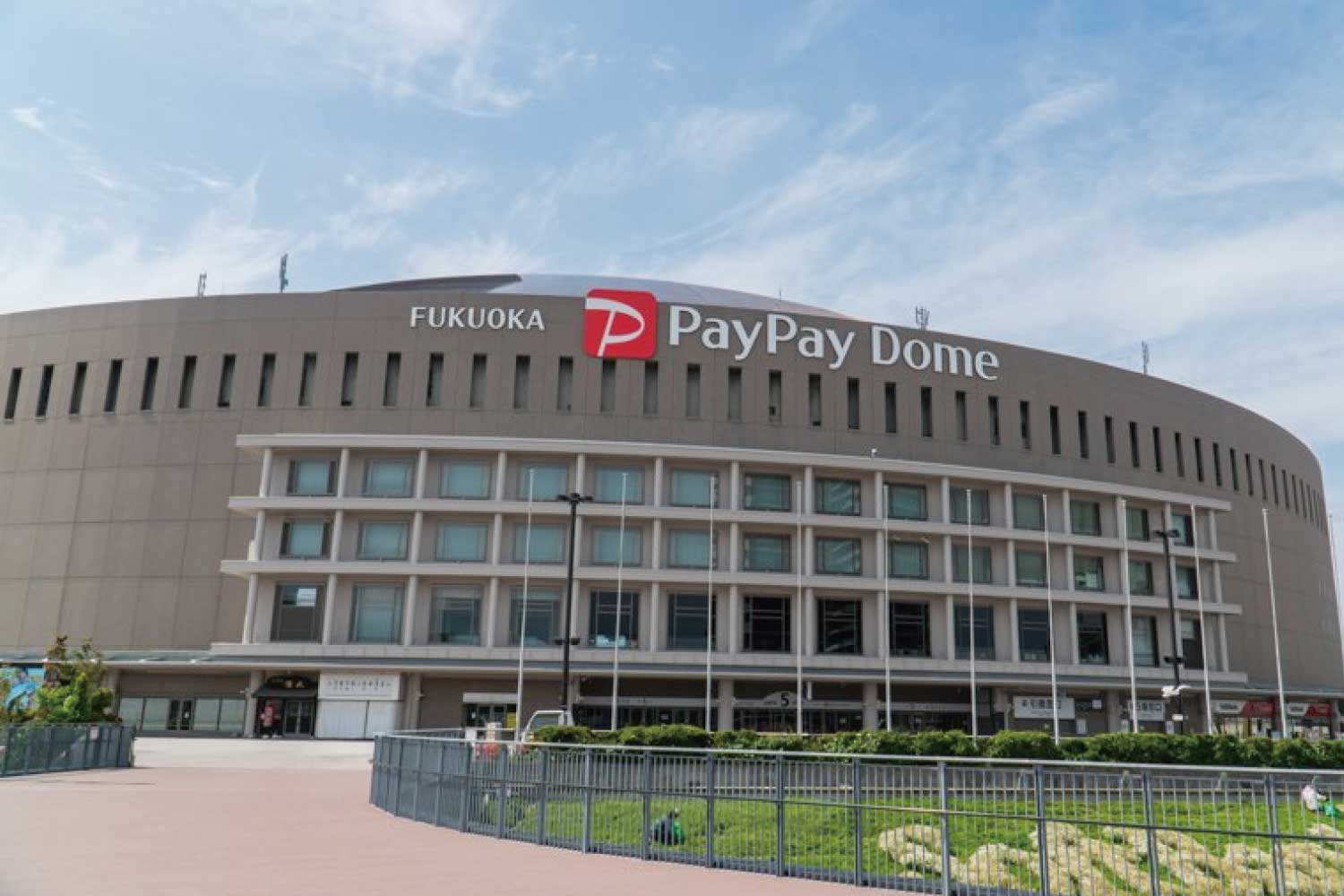 PayPay Dome
The guardian shrine of Hakata
Kushida Shrine is the grand tutelary shrine of Hakata, said to be the oldest shrine in Fukuoka City/Hakata, having been built over 1,000 years ago. It is beloved by the locals, who call it "O-kushida-san (Ol' Kushida)."

Kushida Shrine is also widely known as the dedicated shrine of the Hakata Gion Yamakasa Festival, the signature festival of Fukuoka City.

There are many things to see within the grounds of Kushida Shrine, including the Hakata History Museum, the Kushida Ginkgo Tree and the chikaraishi (strength testing stones), so you can experience the history of Japan.
The city of food
Ramen is the well-known soul food of Hakata, however, there are many more food options in this city such as fresh seafood restaurants, long-established eel restaurant, motsunabe, and in fact, there are more udon restaurants than ramen. Please enjoy such Hakata gourmet.

Please feel free to ask our receptionists if you have no idea what you what you try eating.
Museums and theaters
The Asian Art Museum, Hakataza Theater, and the Fukuoka Anpanman Children's Museum are located in Hakata Riverain, which can be reached in about 7 minutes on foot. It takes about 30 minutes by bus to PayPay Dome, home of the SoftBank Hawks.